Join the actively enrolled University students!
Dive deep into Magento with a portal full of courses
After becoming a University student, you'll be able to login to the M.academy course portal which provides you with full, unrestricted access to all courses available. Continually learn Magento as you gain access to new courses as they are released.
"Excellent videos! They are fascinating and really handy. With all of the concepts I just learned, it's time to practice more & more. Thanks for your passion for development, and especially Magento."
Get access to Campus
All University students receive access to Campus, the premium community for Magento developers. Connect with other Magento developers, post your questions, and get debugging help with your Magento-specific issues.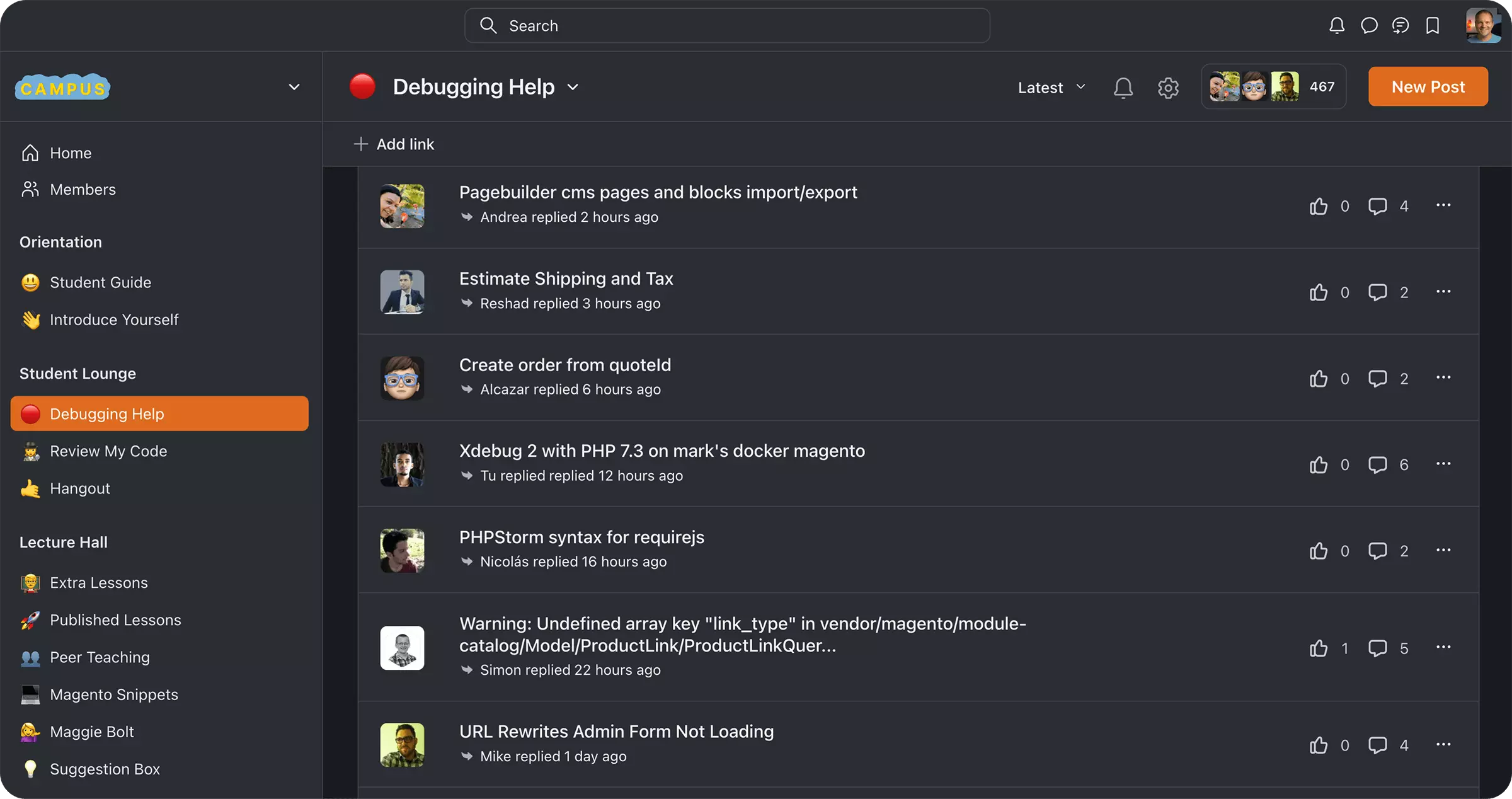 Tu Van, our resident Magento Tech Guru, is also a dedicated resource available to help you solve any Magento problems that may come up.
View enrollment options
"It was crucial for me to enroll in the University. With the subsequent help on Campus, I've been able to learn enough to build a new website that is stable for a change!

So clearly, your courses and Campus are that good."
Pause, rewind, and play back —
on your schedule
Once you get started with a course, your progress is tracked & saved. You'll be able to change the speed at which videos are played, so no topic moves too fast or too slow for you.
Have a question about a lesson? Leave a comment, and the course creator will get back to you with an answer. You can also hop on Campus, a great place to hang out with other Magento developers and chat about issues with your code.
"I am very impressed with the hard work and quality output coming from M.academy... I can't say it enough."
"Your videos has been a great help for me because Magento doesn't make it easy to do stuff 😂 The learning curve is so steep!

I'm very happy with my enrollment and must say, compared to other courses I enrolled in, I actually go back to M.academy and regularly watch the courses over & over again as it helps me do my job well."  
Immediately access all premium courses
...also includes a license for the M2 code generation tool
Beeline 🐝
for Magento 2 + PhpStorm
Sick of typing in Magento? Waste your time somewhere else. Create entire files, classes & blocks with just a few keystrokes.
Magento 2.4+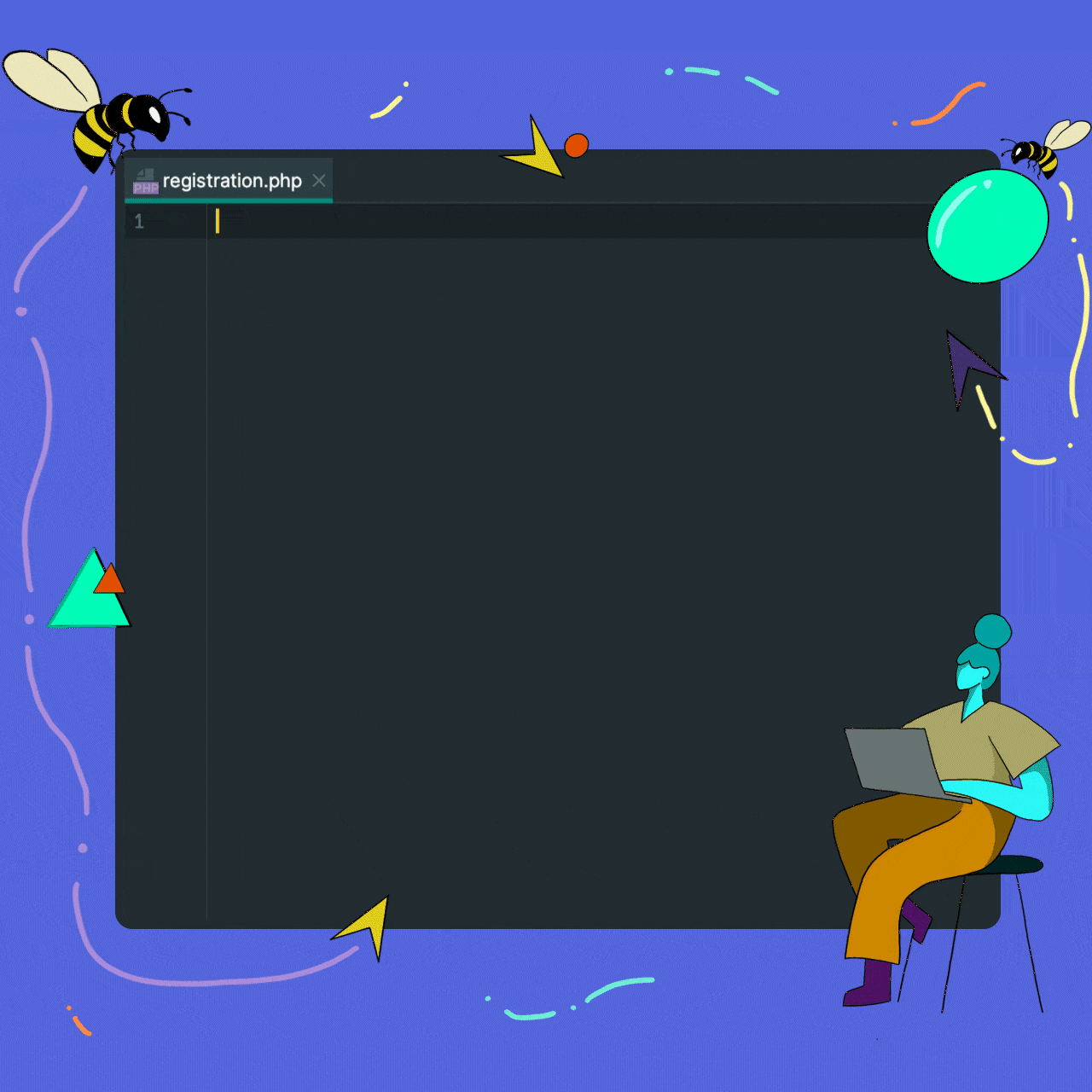 ...and access to Maggie, the GPT-4 powered Magento tutor!
Maggie Bolt 💁‍♀️
Hi, I'm Maggie! 👋
Your dedicated Magento 2 mentor, on-hand 24/7 within all premium courses to help guide you through your learning journey.